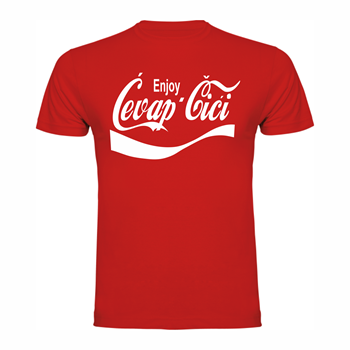 T Shirt Cevapcici
T shirt with printed motive, 100% cotton.
Chevapi or ćevapčići is a grilled dish of minced meat, a type of kebab, found traditionally in the countries of southeastern Europe. They are considered a national dish in Bosnia and Herzegovina. They are also common in Croatia, Serbia, Montenegro, Slovenia, as well as in Republic of Macedonia, Bulgaria, Romania, Czech Republic, Slovakia, Austria and the Italian provinces bordering Slovenia.
Show More
Add to cart

You are buying for the first time on GiftShirts.eu?

We believe in the quality of our products and services. We want to convince you too. Therefore, we offer you a 10% discount on first purchase. The coupon will be sent to mail, which you entered in the window below.
Submit
Thank you. Your coupon code Will be send to your mailbox.