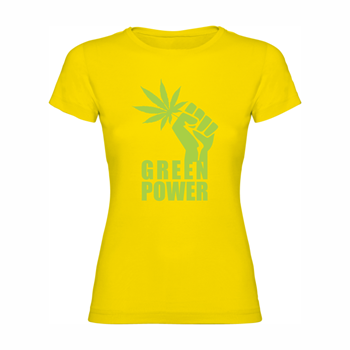 Woman T Shirt Green Power
Do you believe in Green Power? Do you believe that the solution lies in the nature? Wear a T-shirt Green Power and tell it to others. Women T-shirt, short sleeves, 100% combed cotton, with printed motive.
Show More
Add to cart

You are buying for the first time on GiftShirts.eu?

We believe in the quality of our products and services. We want to convince you too. Therefore, we offer you a 10% discount on first purchase. The coupon will be sent to mail, which you entered in the window below.
Submit
Thank you. Your coupon code Will be send to your mailbox.
Step 2: Enter quantity and click on Add to cart button