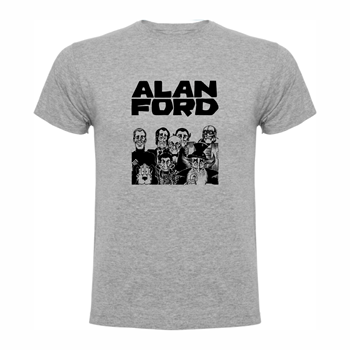 T Shirt Alan Ford
T shirt with printed motive, 100% cotton.
Alan Ford is an Italian comic book created by Max Bunker (Luciano Secchi) and Magnus (Roberto Raviola), in print since 1969. The comic book is a satirical take on classic secret agents laden with surreal and black humour, sardonic references to aspects of the contemporary Italian and Western society.
Show More
Add to cart

You are buying for the first time on GiftShirts.eu?

We believe in the quality of our products and services. We want to convince you too. Therefore, we offer you a 10% discount on first purchase. The coupon will be sent to mail, which you entered in the window below.
Submit
Thank you. Your coupon code Will be send to your mailbox.
Step 2: Enter quantity and click on Add to cart button